Welcome to EVOGE!
We are specialists in the field of shelf companies. Legally secure, capable companies are available to you nationwide within 24 hours. Make our speed your competitive advantage. Immediate start of business without any liability risk. We accompany you on your way. We stand for trustworthy, simple and transparent processing.
Efficiency. Trust. Without liability risk. Speed. Simplicity.
Shelf Companies
The shelf companies of EVOGE GmbH are newly created companies of various legal forms, registered in the german commercial register, without previous business activity. The companies have fully paid-up share capital and are, un-encumbered by liabilities and obligations. Start your company immediately flexibly and non-bureaucratically. Focus on your resources and core competencies! We are happy to offer you an individual solution for more complex company or holding structures.
Founding locations
EVOGE is your nationwide partner for a shelf company. You have the choice between various start-up locations within Germany. Alternatively, we would be happy to offer you your preferred location.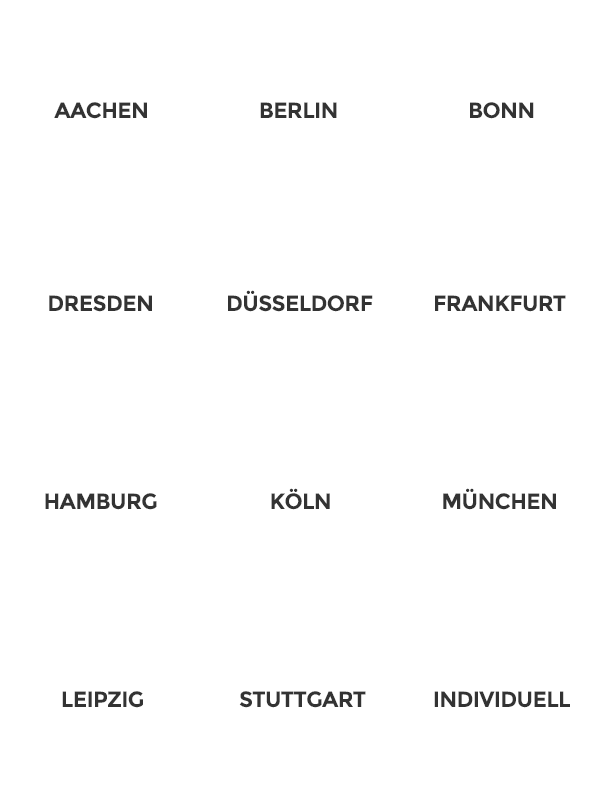 Purchase procedure
The purchase procedure of a shelf company takes place in 5 simple, transparent steps (shown using the example of a GmbH). We wish you every success with your new company!
Contact / reservation request
Reserve now without obligation!
FAQ
Frequently asked questions about our offer
If you have any questions about the individual products, it is worth looking here. Because we have put together frequently asked questions and the corresponding answers for you below. Our contact persons are also happy to answer your questions by phone or email.